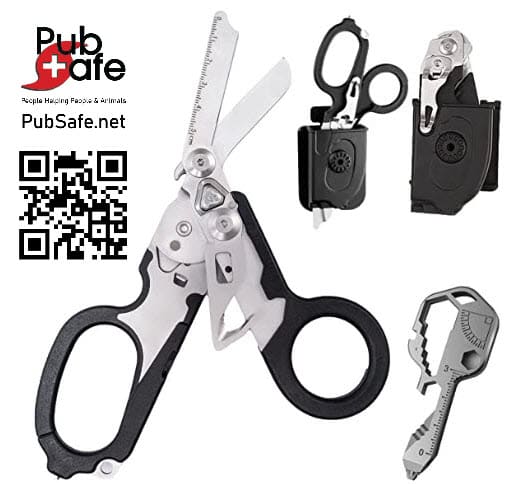 Trauma Scissors / Shears 
Win this great multitool, great for search and rescue. There are no requirements to purchase any items or services. Theses scissors include 24 total functions. Cut straps, bandages, tubing, clothing or webbing. 
Drawing happens the first week of each month. 
Register to Win
To register, you simply have to install the free version of the PubSafe mobile app and keep it installed to be eligible. A winner will be randomly chosen from installed users. 
For links to the iOS or Android store click here or search the store for "pubsafe sos".
A winner outside the USA will be sent a Visa gift card for an equal amount instead of receiving an actual item. In the USA, the winner will have 72 hours to provide their shipping address before a new winner is chosen.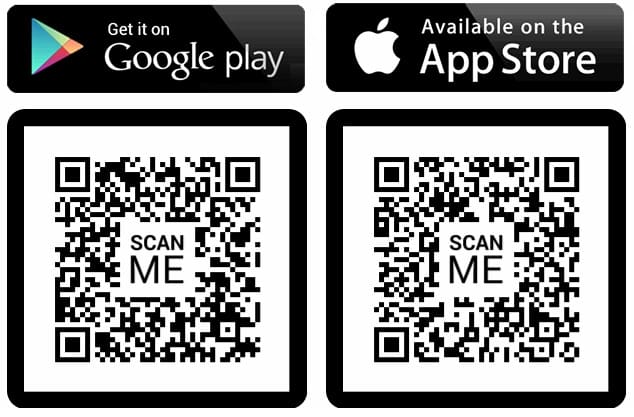 MATERIAL:These trauma scissors are made of stainless steel material, which is strong and rust-proof, can be used for a long time, non-slip handle, comfortable and durable. Non-slip handle, comfortable and durable. Scientific design makes it simple and practical to use.

MULTIFUNCTIONAL:Comes with 6 essential tools including folding emergency shears, ring knife, ruler, strap shears, carbide glass breaker and oxygen tank wrench.

USES:Multifunctional pliers are a must for home life, travel and outdoor camping trips.

SCOPE OF APPLICATION:Multifunctional foldable scissors are small in size, light in weight and easy to carry. When going out, you can hang the folding pliers on your hand with a lanyard, and you can put it in your bag or pocket, which is very light and convenient for you to use in an emergency.

PACKAGE:1 sog trauma shears , manual, 1 box, 1 x 24 in 1 multifunctional key tool

24-in-1 MULTI TOOL:Close Wrench、Staple Driver、Measuring Ruler 3 cm、1/4 Inch Drill Drive、Open Wrench、Tracing Ruler、Box Opener、Keychain、Screw Driver、Wire Bender、Can Opener、Bottle Opener、Cut Wire Tool、Bike Spoke Key、Bit Driver、Close Wrench、Cut Rope Tool、Lanyard Hole

SCOPE OF APPLICATION:You can use anything you need, it will help you solve the problem you can't do.
Winner's Photo on Social Media
Winners accepting the prize, agree to post a positive social media selfie image showing their prize to show others this is a legitimate giveaway and PubSafe has a free license to use the image for positively representing PubSafe. 
Must be 18 years or older. Not valid in all areas as limited by local laws. One entry per app user. Subject to change or cancellation at any time without notice. 
Alternative Prizes
PubSafe reserves the right to provide an alternative item, or no item, without notice or cause.